Quality materials. Superb craftsmanship.
Working in metal, wood and upholstery, we have perfected our craft.
Craftsmanship that is a tradition handed down from generation to generation.
Quality materials engineered to last for generations.
Authentic 19th, 20th and 21st century designs.
Typically 3 to 5 times heavier than modern reproductions.
Quality + Value = Satisfaction
Up to 50%
off made to
order prices
on all current production
Free Delivery
to most
US addresses.
on orders of $299 or more
Lifetime structural
guarantee on
beds & headboards.

Responsibly made
Using recycled and plantation grown materials and non toxic adhesives and finishes
✔ Extra discounts from made to orders and prior prices.
✔ Free Shipping to most U.S. addresses on orders $299 or more.
✔ 100 Day Money Back Comfort Trial on Mattresses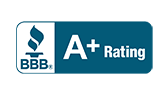 Quality and service since 1855
Over 7 generations of satisfied customers:

Arleta, CA
I had been looking for an Iron bed with Brass accent for a couple of years. I had seen a few, but hesitated when I read reviews. I wanted both, quality and look, in the same bed. I also needed a desig...

PaulM, NY
We were a bit apprehensive in ordering such an expensive bed from an online photo and description, but upon receiving it via FedEx today and assembling it, we are thrilled. It is a gorgeous bed, extre...

Natasha, WI
We had a task of furnishing tiny guest room where sleigh or curved type head and foot boards would be undesirable as taking extra room in already small space. Locally, I was terrified with overpriced ...
Beds & Headboards.
Made by hand, one at a time.
Questions? Help? Click on chat link or call 800-582-6229