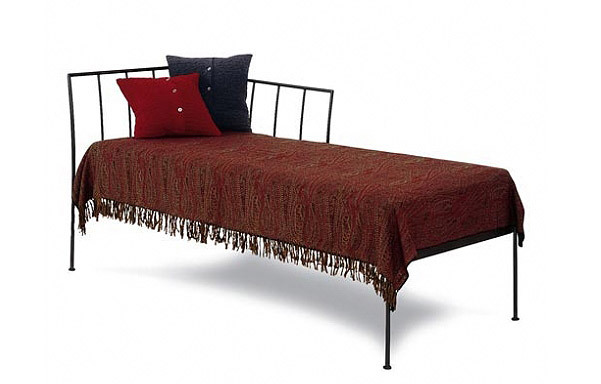 Milan hand forged iron chaise
Milan chaise with trundle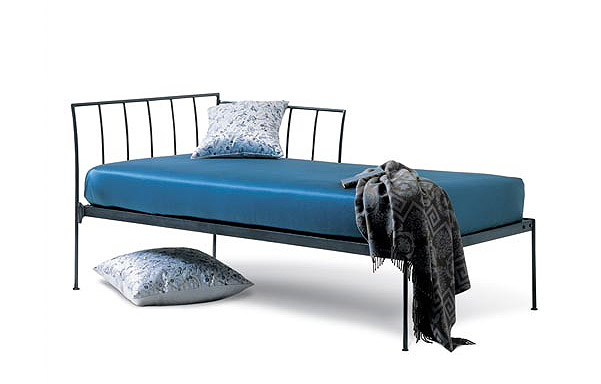 Milan chaise alternate view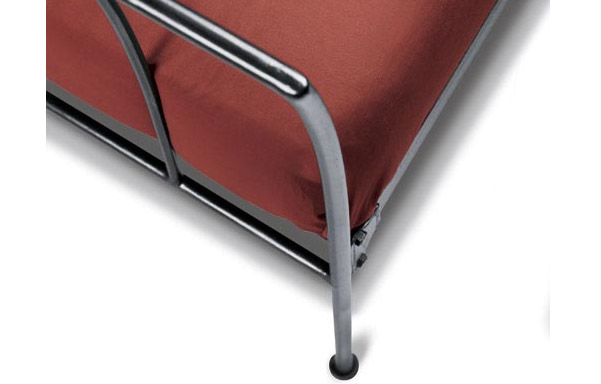 Milan chaise forged iron leg curve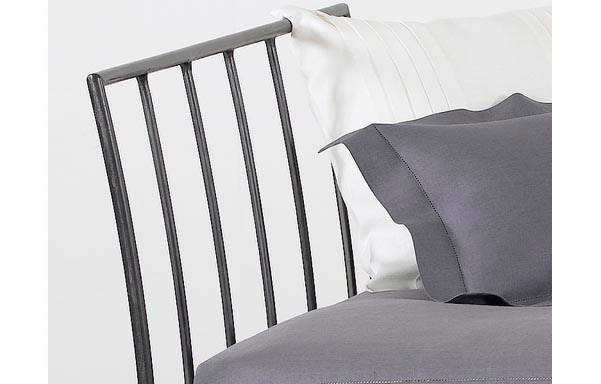 Milan chaise forged iron panel detail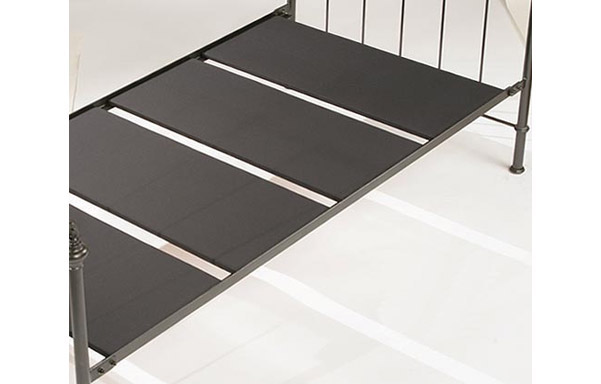 Milan chaise upholstered platform for mattress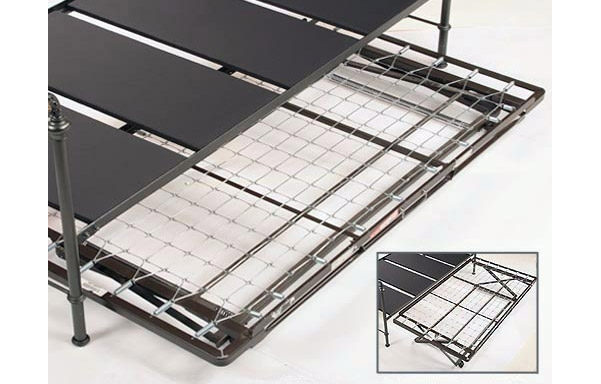 Milan chaise optional pop up trundle frame
Milan Chaise
Reg. $1,299 to $3,256, Now from $999.00
Make selection to preview price:
MAKE SELECTION FOR EXTRA DISCOUNT
CLICK ADD TO CART TO SEE ADDITIONAL OPTIONS
Hand-forged of solid iron bar. Graceful curves and seamless joinery make this a particularly fine example of contemporary ironwork. Optional trundle stores a mattress underneath which pops up for use as a second bed. Available in traditional daybed or twin size.
33" (daybed) or standard 39" (twin) size
Made from solid iron bar
Heavy iron framework
Hand forged decorative elements
Non-slip padded deck
Antique black finish
Heavy-duty hardware
Uses a mattress only
Optional pop-up trundle
Chaise 33" Dimensions:
Length 80-3/8"
Width 36"
HB Height 35"
FB Height 35"
Height from floor 14-1/2"
Chaise 39" Dimensions:
Length 80-3/8"
Width 42"
HB Height 35"
FB Height 35"
Height from floor 14-1/2"
Shipping Class D

Free Delivery
Delivery
Items that are in stock are ready to ship within a few days. When you add an item to your cart, availability is shown next to each item on your order.
Where We Deliver
Shipment to most continental U.S. addresses is made by our own trucks or carriers that specialize in furniture delivery. We take care of all the arrangements and you will be contacted when the delivery is scheduled to be made. Shipment to remote locations, off mainland, Hawaii, Alaska, Canada and international addresses is easily arranged (give us a call for a quote).
Delivery Service Types
Depending on weight and size, items are shipped one of two ways to most continental U.S. addresses: White Glove or Express Delivery. The "Shipping Class" on each product page specifies the type of delivery.
Shipping Class D - Express Delivery
Delivered to your door. Applies to items where size and weight allows faster, more economical shipping. Available to most continental U.S. addresses.
| | | |
| --- | --- | --- |
| Class D | Chaise (33) | Chaise (39) |
| Daybed w/ Upholstered Platform | 145 | 145 |
Clearance items are delivered to your door and do not include extra white glove services.
FREE DELIVERY TODAY ON ORDERS OF $299 OR MORE
Optional Services
- Removal of old mattress or mattress set is available for an additional charge in most locations or it will be brought to a designated location on premises area. For more information give us a call at 800-582-6229 or email info@charlesprogers.com.
- To deliver up more than two flights of stairs give us a call at 800-582-6229 or email info@charlesprogers.com. We're here to help.
Would you recommend this product?
Yes
Review:
"I was very happy with this bed - we purchased the 33" chaise with trundle for our guest bedroom/office. It works very well in the space - it's not too big but still provides sleeping for 2 people. Very easy to put together and when we discovered we were missing a part, they sent it to us very quickly at no cost."
Would you recommend this product?
Yes
Review:
"I bought the Milan day bed because Tintin was coming to visit. I live in a studio apartment and I needed a bed that was not overly large and that was really two beds in some form. And this was it: the trundle bed pulls out with ease, and you have two distinct beds: and even the narrower version, which is the one I bought, is very fine for sleeping, and during the day it is as svelte and unobtrusive as you could wish for. I had just great service all the way; very professional, and three efficient guys brought the beds and mattresses in boxes and set everything up in a few minutes in my apartment. I would just say one thing about purchasing the more narrow version, which is special-order, you might say, rather than a standard twin size, for linens and a bedskirt. You can just use regular twin-size linens; you do not need to have custom-made sheets made up. Tintin and I thought of so many ways you can use covers for the bed during the day even without a bedskirt, and right now (February) I am using a chenille blanket, and that is all. But in the spring I may buy some Merimekko fabric and just make two mattress covers; or buy a store-made twin bedskirt and put in a few tucks."