100 Years Association - Features | Charles P. Rogers® Est. 1855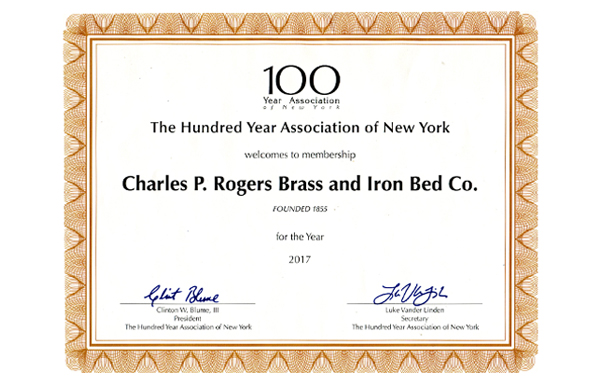 Charles P. Rogers is a proud member of The Hundred Year Association of New York.
The Association's functions:
Recognizes companies and not-for-profit organizations over a century old.
Rewards outstanding public service.
Awards college scholarships to sons and daughters of City employees.
Celebrates the rich and diverse history of private and public institutions.
Plans and coordinates events to assist members mark milestones in their history.
For more information about the Association visit their website at: