 Top Rated Comfort
Top rating by trusted, independent experts 4 years in a row. You can trust the fine tuned design of the Estate 5000 to support you for years to come. Continuous comfort so you sleep better.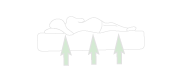 Sturdy support that
eases pressure points
Proper alignment while you sleep is essential in relieving aching joints and remaining in deep sleep. Our Powercore 2 coil system adjusts to your body, while layers of Talalay latex gently cradle your body with just the right amount of cushion.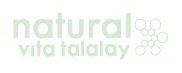 Naturally cooler and
more comfortable
Talalay latex is the most uniform, consistent type of latex foam. Talalay breathes naturally and our cotton blend quilting works to ensure cooler, more comfortable sleep.